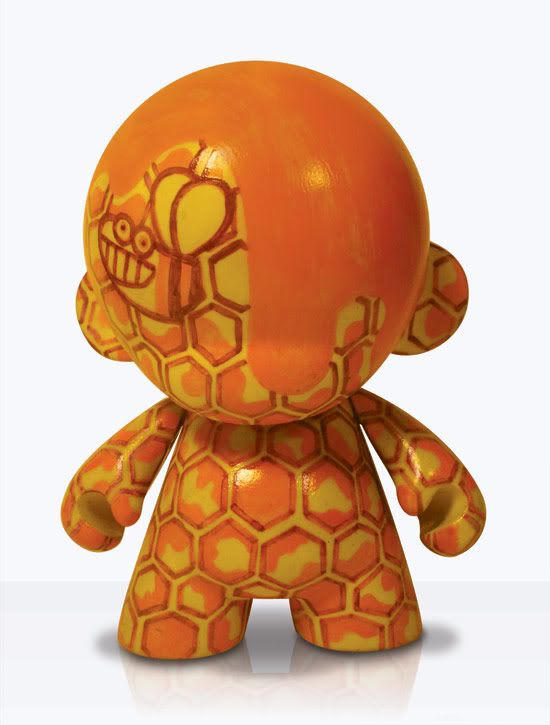 Voici un autre Munny que j'ai designé pour l'un des premières expositions-concours "
Montreal Munny Show
" en 2007. Comme j'essayais toujours de trouver la technique qui me convenait le mieux, celui-ci a été fait avec des Sharpie Paint. C'était pas une si bonne idée puisqu'il perd maintenant sa couleur. J'aimais bien le concept, par contre. Qu'en pensez-vous?
Here is another Munny designed for one of the first Montreal show-contest "
Montreal Munny Show
" in 2007. Trying to find out the best technique for me, this one was done with Sharpie Paint. It wasn't such a good idea since it is losing its color now. I liked the concept idea, though. What do you think?