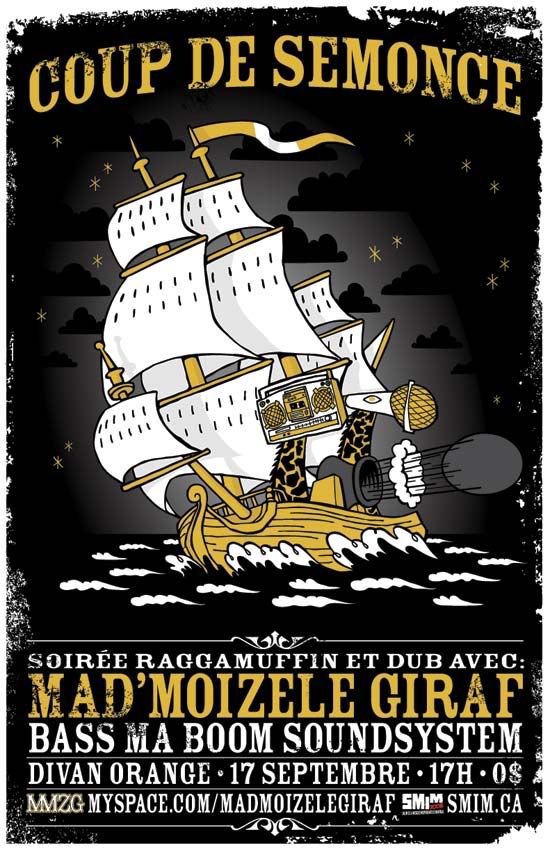 Encore une fois, les gars du band Montréalais Mad'Moi Zèle Giraf m'ont demandé de les aider afin de produire un poster promotionnel pour un de leurs shows. Après avoir designé
les logos du groupe
ainsi que
la pochette de leur dernier album
, il ne suffisait que de réutiliser certains de ces éléments autour d'une nouvelle idée et la job était faite!
Once again, the guys from the Montreal band Mad'Moi Zèle Giraf asked me to help them with some poster design to advertise one of their show. After having designed the
band's logos
and
CD Cover
, it was just a matter of reusing some of the previous elements along with a new idea and the job was done!