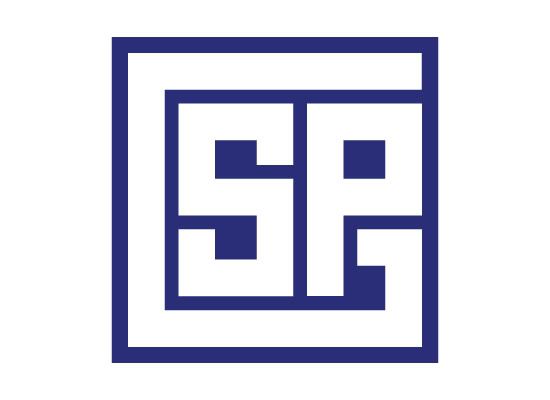 L'Ultimate Fighter québécois
Georges St-Pierre
a récemment décidé de se doter d'un logo digne des autres grands champions comme Michael Jordan et Tiger Woods. Il a donc lancé un concours afin de donner la chance à ses fans de lui proposer des idées. Évidemment, je ne suis pas en faveur des concours du genre puisque ça se fait au détriment des designers et que les termes sont totalement dégueulasses. Mais je fais une petite exception dans ce cas-ci. On verra au cours de la semaine si je fais partie des 10 finalistes.
Le logo devait contenir soit le nom complet de l'athlète, soit son surnom (Rush), ou encore ses initiales (GSP). Georges se bat depuis plusieurs années sous l'emblème du fleur-de-lys et il suggérait de l'intégrer dans le logo, sans que ça soit une obligation. J'adore le Québec, mon pays, mais pour moi la fleur de lys n'avait pas sa place dans un logo qu'on voulait pouvoir comparer aux superbes emblèmes de Jordan et Woods. Je ne l'ai donc pas incluse dans mon design, mais le Québec m'a quand même inspiré la couleur du logo. J'ai essayé de garder ça assez simple.
Des commentaires?
Quebec Ultimate Fighter Georges St-Pierre recently decided to brand himself with a logo worthy of other great champions like Michael Jordan and Tiger Woods. It thus launched a contest in order to give his fans the chance to propose ideas to him. Obviously, I am not in favour of this kind of contests since it is to the detriment of the designers and because its terms are completely disgusting. But I make a small exception in this case. We'll see during the week if I belong with the 10 finalists.
The logo was to contain the complete the athlete's name, his nickname (Rush), or his initials (GSP). Georges has fought for several years under a fleur-de-lys emblem and suggested to integrate one in the logo, but it's not mandatory. I love Quebec, my country, but for me this symbol doesn't belong with a logo you'd want to compare with the superb emblems of Jordan and Woods. I thus decided not to include it in my design, but Quebec inspired me anyways for selecting the logo's color. I tried to keep it rather simple.
Any Comments?